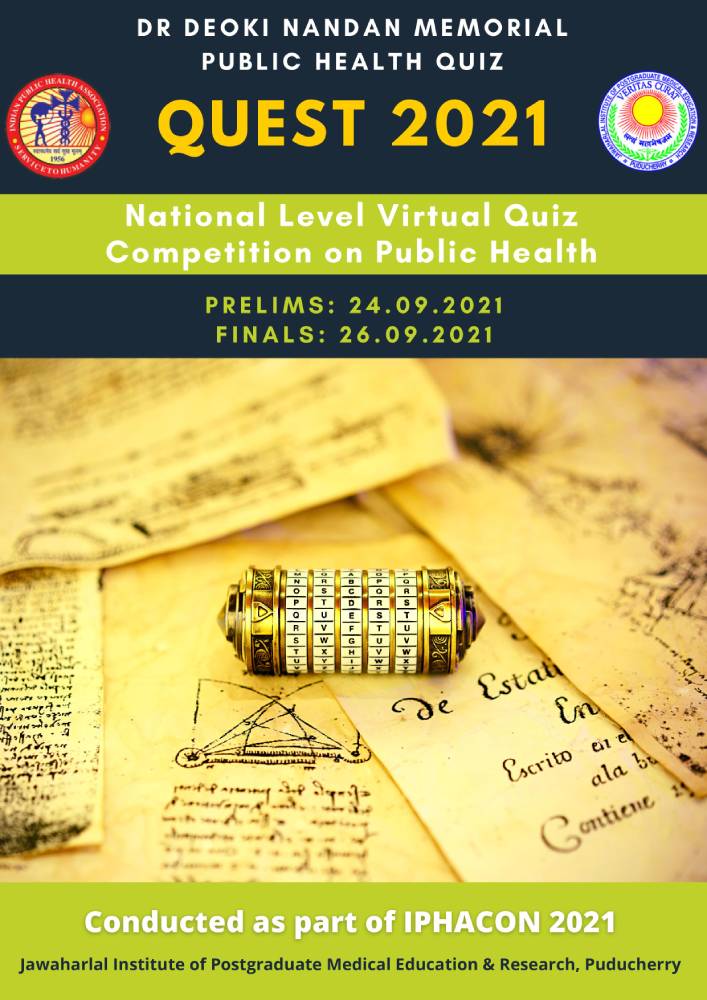 Quest 2021 Public Health Quiz PDF
Greetings from Indian Public Health Association!! 
IPHA HQ is going to organise QUEST, the National Quiz for post graduate students of Public Health during IPHACON 21 like the previous year. This time the event will be virtual. We want to make this event a Gala one, with all your participation.
There shall be a preliminary round on 24.9.2021 followed by a Final round on 26.09.2021. Only with your active effort will the event be a major success. Kindly spread the word and register for the event.
Details are provided in the brochure attached and also in the website of IPHACON 2021.
Thanks and regards
Dr. Sanghamitra Ghosh
Secretary General
Indian Public Health Association
IPHA HeadQuarter
110, Chittaranjan Avenue
Kolkata-700073
033.2257-3373