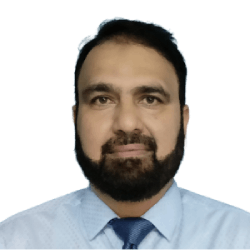 Dr. S. Muhammad Salim Khan: (IPHA Life Membership No.- L/2005/JK/4103)
Born: 27/09/1971

Dr. S.M. Salim Khan is the fellow of Foundation for Advancement of International Medical Education & Research, Philadelphia, USA, IMA Academy of Medical Specialties and Indian Association of Preventive & Social Medicine. He is linked with several reputed journals like Indian Journal of Community and Family Medicine (editorial team member), PLOS ONE (academic editor), JIMPH (editor in chief) etc. In the past he has conducted over dozen funded research projects including ICMR, INCLEN, NHM multi centric studies, latest being on sero prevalence studies on SARS CoV-2 IgG, IgM antibodies in Kashmir, ICMR's four rounds of nationwide surveys on SARS COV-2 (Sero prevalence). Currently he is the principal investigator of A Phase IV, Randomized, Controlled Study of the Safety and Immunogenicity of Rabishield + Rabivax-S Post-Exposure Prophylaxis regimen in Patients with Potential Rabies Exposure; a Prospective Cohort Study to Evaluate the Severity and Outcomes of SARS-CoV-2 infection and Correlation of Clinical Outcomes with Virus Variants (THSTI-DBT); Need of effective Front of Package Label (FOPL) to reduce burden of NCD in India; Iodine deficiency disorders among 6-12 year children in 04 Kashmir districts.
Currently he is associated with several national and state committees. He is the life member of several international associations (i.e. IEA, JSS) and national associations (i.e. NAMS, IPHA, IAPSM, IMA, IAE, EFI, APCRI, CAR, NSI etc).
He has 110 research publications in national and international indexed journals including Lancet Global Health, IJID, PLOS ONE etc.